Building Blocks Catalog
Enamine designs, develops and synthesizes chemical reagents, scaffolds and intermediates widely known as building blocks. They are convenient for using in medicinal chemistry and synthesis of combinatorial compound libraries.
Our catalog currently contains 1 233 427 building blocks including 284 000 compounds in stock, which can be delivered within 1-7 days from our global logistics centers in the USA and Europe, and via our official distributors in Asia and Oceania. To date, Enamine collection is the largest and most abundant single source of medchem building blocks in the world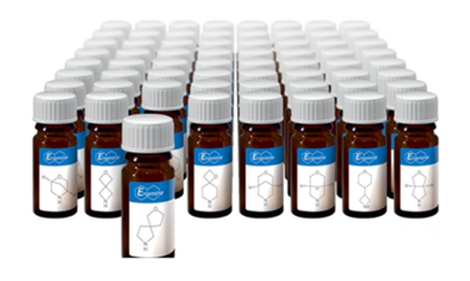 Key Facts:
Most building blocks are available from stock in 1-5 g amounts.
At EnamineStore.com you can find up-to-date prices, availability, and lead times for most of the building blocks in stock and for synthesis.
All of our chemical building blocks undergo extensive quality control by NMR and LC-MS, and purity is guaranteed to be over 95%.
You can download MSDS and CoA for most of the building blocks here.
Below is a diagram showing stock composition by classes of building blocks:
You can browse and purchase our building blocks at our online shop EnamineStore. There you will get up-to-date price, availability, and lead time information.
Each month our catalog is enriched with around 1 700 new building blocks. You can be among the first to discover these innovative molecules by subscribing to our
Catalog Update Letters
. Each of these monthly updates will bring you around 60 carefully selected, most interesting structures of building blocks that are available for immediate purchase from our stock.
Services
Enamine offers world class service in chemical synthesis of a wide variety of organic compounds on the milligram to kilogram scale at competitive price.
Support
We offer comprehensive support in developing your hit compounds. Naturally such programs are realised most efficiently when biological actives originate from our screening collection. However, even if the hit compounds are from the collections of other vendors lead identification and optimization projects can proceed most productively in our hands. Sometimes for this we only need to synthesize first examples of the given chemical series and validate synthesis route.