FTE chemistry support
We offer cost-effective chemistry support to any medchem-related projects including synthesis of sophisticated individual compound and unchallenged parallel synthesis of small focused libraries besides conventional wet chemistry. Enamine is a non-classic CRO, rather a chemistry research organization. Having the largest proportion of its business in compound catalog sales, the company has accumulated over the years at its research site in Kyiv the world's largest collection of building blocks. You can access this powerful resource directly at Enamine when outsourcing your chemical FTE's to us. This will allow you to:
Decrease turnaround time by having same day supply to your FTE labs
Access unique compounds available exclusively from Enamine
Save on costs
Our proven high potential to accelerate and enhance drug discovery projects has been recognized by a recently drastically growing number of clients – from academic labs to big pharma companies viaSME's. The number of chemical FTE's outsourced to Enamine has doubled since 2019. Currently only 1/3 of our chemists are engaged in FTE collaborations and we can easily expand our service branch by relocating additional chemists from non-exclusive synthesis for our public catalogs.
Enamine has proven to be the utmost professional in conducting their service. The number, quality and quantity of synthesized compounds are unchanged and entirely satisfying.
Technical University Munich
May 2023
We value the output and responsiveness of the Enamine team, helping us to achieve our demanding milestones. It is stunning to see how well Enamine has been able to keep pace after February 2022.
Vice President of Medicinal Chemistry, Endogena
May 2023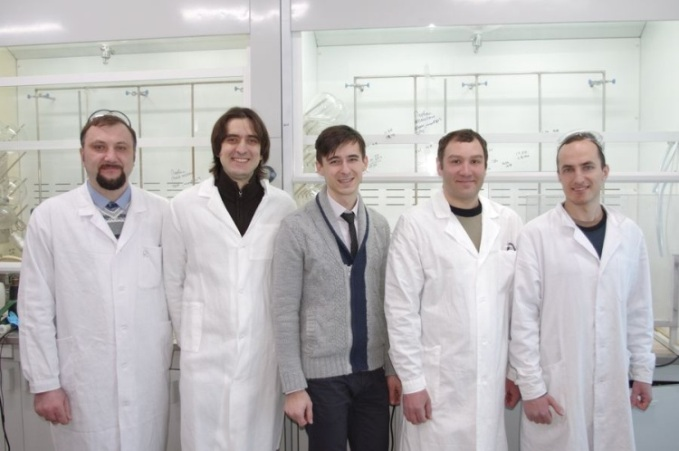 Skillful chemists
Enamine is a global leader in synthetic innovation in medicinal chemistry. We have over 650 skillful chemists with scientific expertise in various fields of chemistry widely documented in the peer-reviewed scientific journals. Our chemists have in-depth experience in a wide number of unique chemical techniques such as fluorination with SF4, photochemistry in flow, electrochemistry, high-pressure hydrogenation etc., which are well validated at Enamine and are scarcely available at other CRO's.
Building Blocks
Our FTE rate includes free-of-charge access to most of our building blocks and the rest is offered with a sizeable discount. Our clients benefit from our enormous experience in building block synthesis. Enamine's collection of make-on-demand "MADE" building blocks provides an important source of ideas and inspiration.
Parallel synthesis capabilities
We can use parallel synthesis for more than 35 different reactions including photochemistry. Based on the deep knowledge of our building blocks and on their reactivity we have developed predictive models which can maximize success rate in synthesis of compound libraries. Read more…
Molecular modeling
If needed Enamine Molecular modeling group can support the project with virtual screening, pharmacophore modeling and other CADD services.
Flexible arrangement
In contrast to classical CRO's, the number of FTE's at Enamine can be amended on a ultra-short notice, should it be to increase or decrease the size of a team.
ADMET/PK tests and HTS
Bienta, the biological department of Enamine (www.bienta.net), can deploy state-of-the-art support to medchem collaborations by providing ADMET and Pharmacokinetics tests including animal studies. If a new hit-finding campaign is required, Bienta can offer HTS using Enamine's significant diverse screening libraries or any customizable set from targeted and diverse libraries pools available at Enamine, which are totaling over 4M compounds. Read more…
All these features and more make Enamine a partner of first choice for different types of FTE-projects including:
Synthesis of hit-finding libraries, analog preparation;
Scaffold decoration using diverse capping agents;
Singleton synthesis, Hit-to-lead optimization, scaffold-hopping;
Synthesis of Building-Blocks / scaffolds including scale-up validation;
Feasibility studies.