FDA approved Drugs Collection
A unique library of most diverse drugs
1 040 compounds
Drug repurposing is a promising field in drug discovery that identifies new therapeutic opportunities for existing drugs (e.g. Viagra and Thalidomide). High-content screens, new biomarkers, and noninvasive imaging techniques have created new capabilities for pursuing novel indications for approved compounds. Hits from this set will provide a significant head start in any drug optimization program.
Carefully collected and distilled collection of 1 040 FDA approved drugs
Supported with full bioactivity annotation, pathway indications and all related chemical structure information (structure, CAS, smiles, molecular parameters)
NMR and HPLC validated to ensure the highest purity
Supplied in 96, 384 or 1536-well plates, ready for immediate shipping
Minimal preparation – just peel, dilute & transfer to assay plate
Overlap with CLOUD library – 250 compounds
Therapeutic areas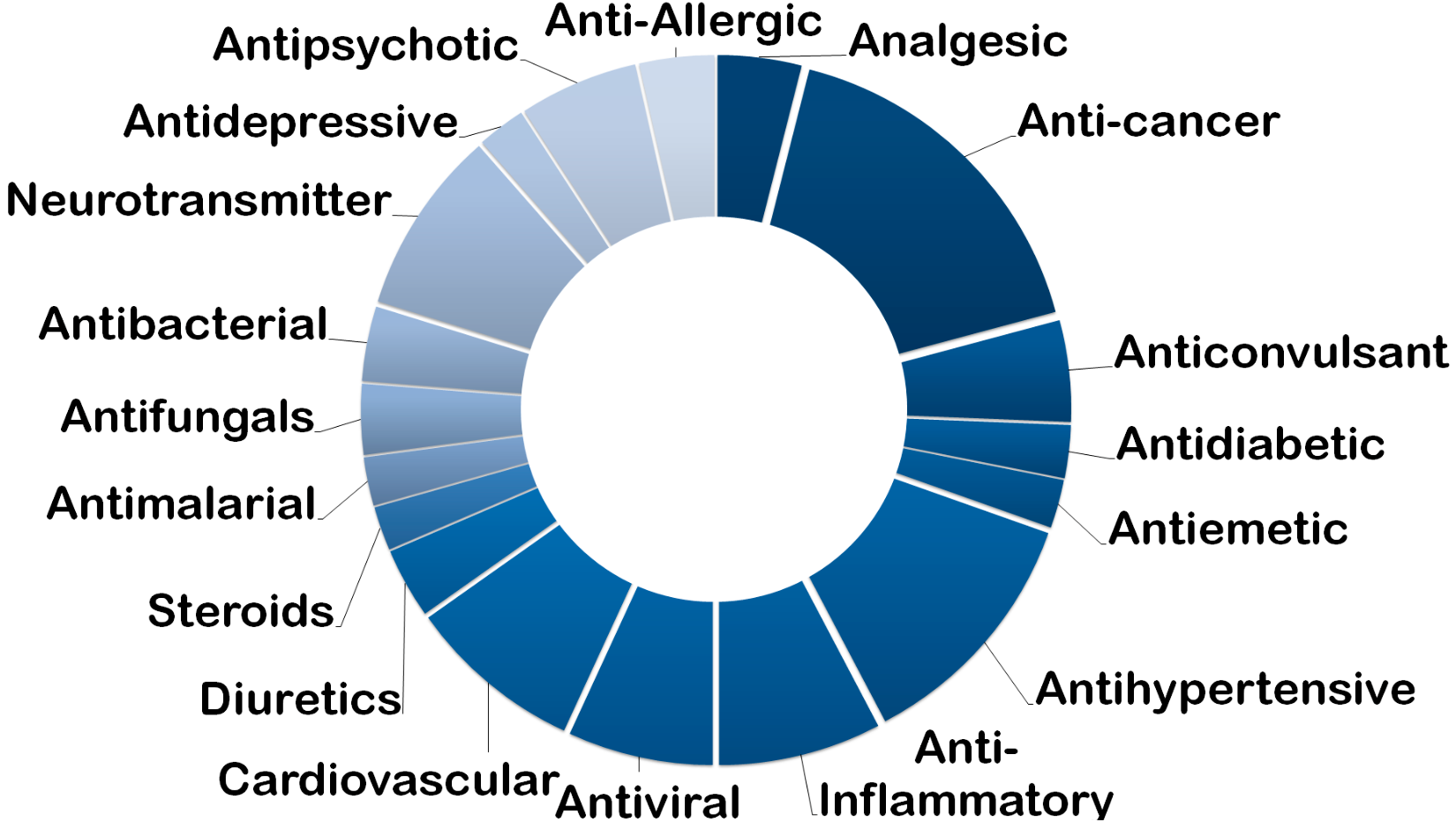 Target distribution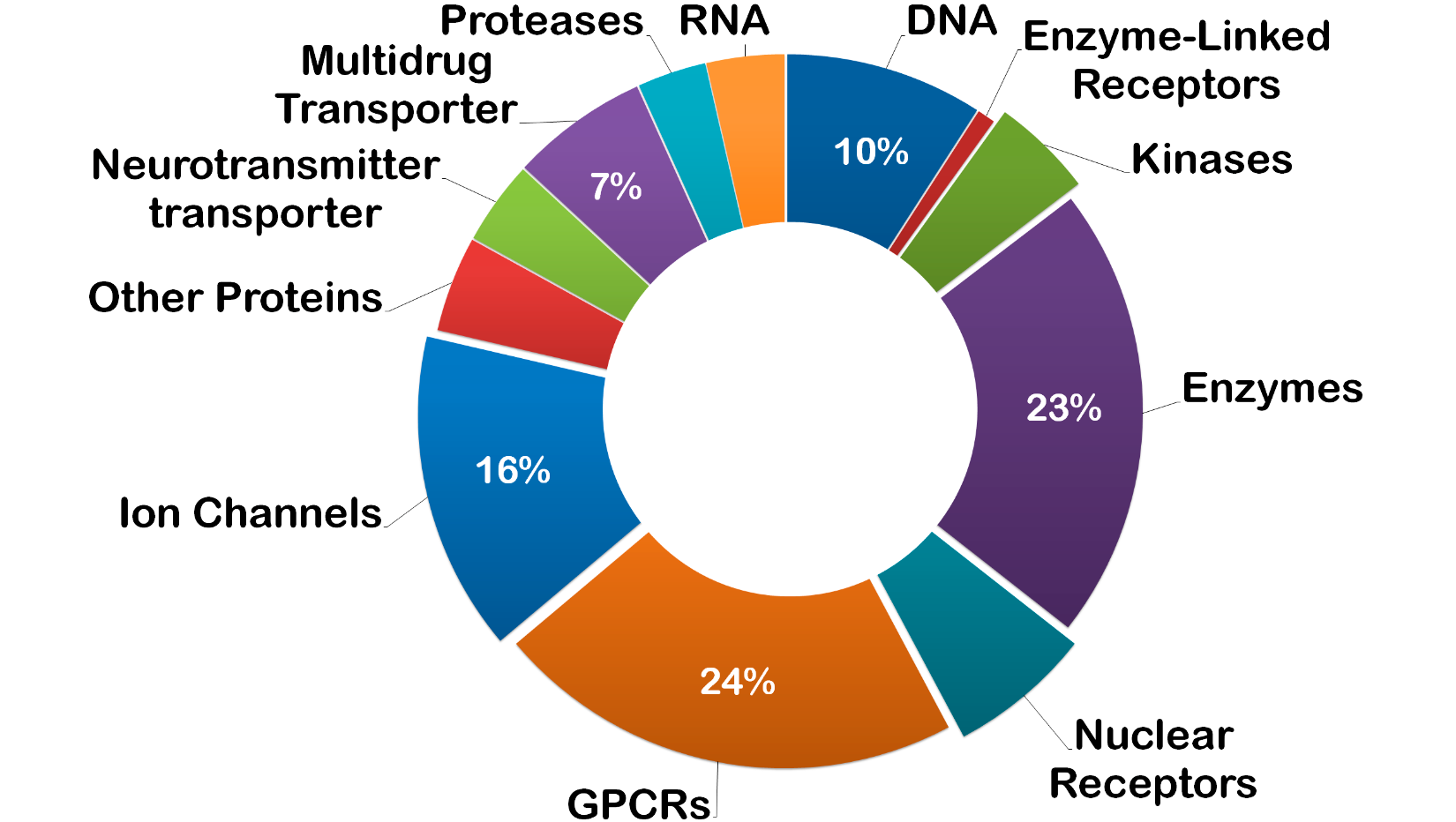 Table of formats
Catalog No.
Compounds
Amount
Format
Price
Amount
≤ 150 nL of 2 mM DMSO solution
Plates and format
384-well polypropylene plates,
first and last two columns empty
320 compounds per plate
Request a quote
This email address is being protected from spambots. You need JavaScript enabled to view it.
Amount
10 µL of 10 mM DMSO solution
Plates and format
384-well eco-compatibale plates:
first and last columns empty LP200
Request a quote
This email address is being protected from spambots. You need JavaScript enabled to view it.
Catalog #
FAD-1040-Y/X-50
Amount
50 µL of 10 mM DMSO solution
Plates and format
384-well or 96-well plates:
first and last columns empty
Request a quote
This email address is being protected from spambots. You need JavaScript enabled to view it.
Plates and formats
Any custom format
Price
This email address is being protected from spambots. You need JavaScript enabled to view it.