Synthesis capabilities in autoclaves enhanced
Reactions conducted in autoclaves are very popular at Enamine because they allow synthesis of unique and novel building blocks that would not be doable otherwise. The key to their successful implementation into every day's routine are quality pressure reactors that offer safe operations and are inexpensive at the same time.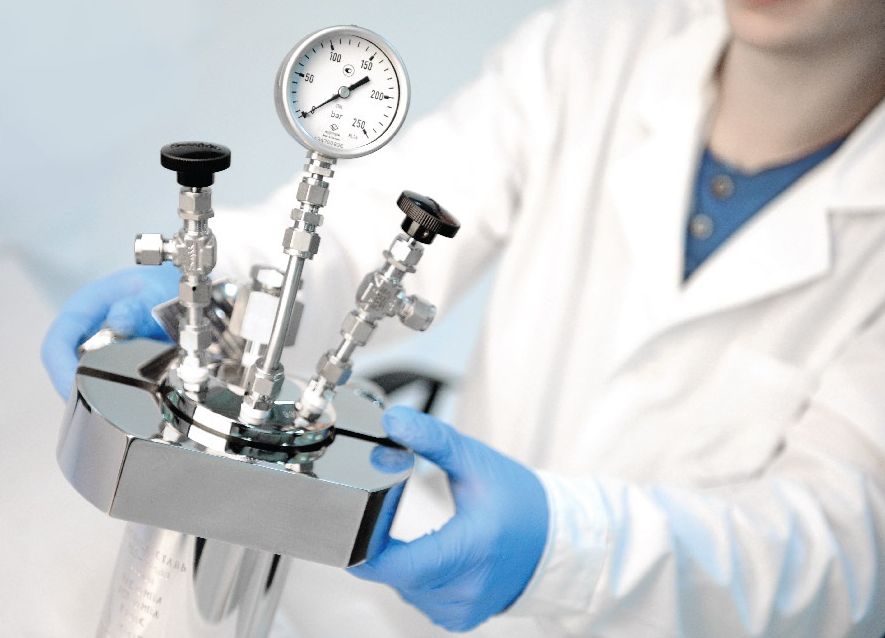 Enamine specialized autoclave laboratory occupies area of more than 250 m2 and is equipped with over 60 high pressure reactors with volumes ranging from 0.15 to 5 L, 90% of which being supplied by Ukrainian provider of laboratory equipment UOSlab. Made of chemically inert stainless steel Hastelloy, the UOSlab autoclaves enable synthesis under up to 200 atm and at temperatures up to 250°C. Enamine chemists appreciate reliability and quality of the UOSlab pressure reactors. The supply agreement with UOSlab signed in 2007 has been extended this year. Further 25 labs in the recently built new Enamine research facility will be equipped with more than 30 UOSlab pressure reactors. This will allow our chemists to routinely access valuable synthesis technology and fully benefit from a wide range of transformations they will be able to carry out including carbonylation, hydrogenation, amination, Kolbe-Schmitt reaction, and reactions with SF4 and HF.