Azides for "Click Chemistry"
Organic azides are an important class of synthetic building blocks commonly used for "Click Chemistry" via Cu(I)-catalyzed Huisgen azide-alkyne 1,3-dipolar cycloaddition reaction.

Our stock of azides contains over 1 500 building blocks having various residues: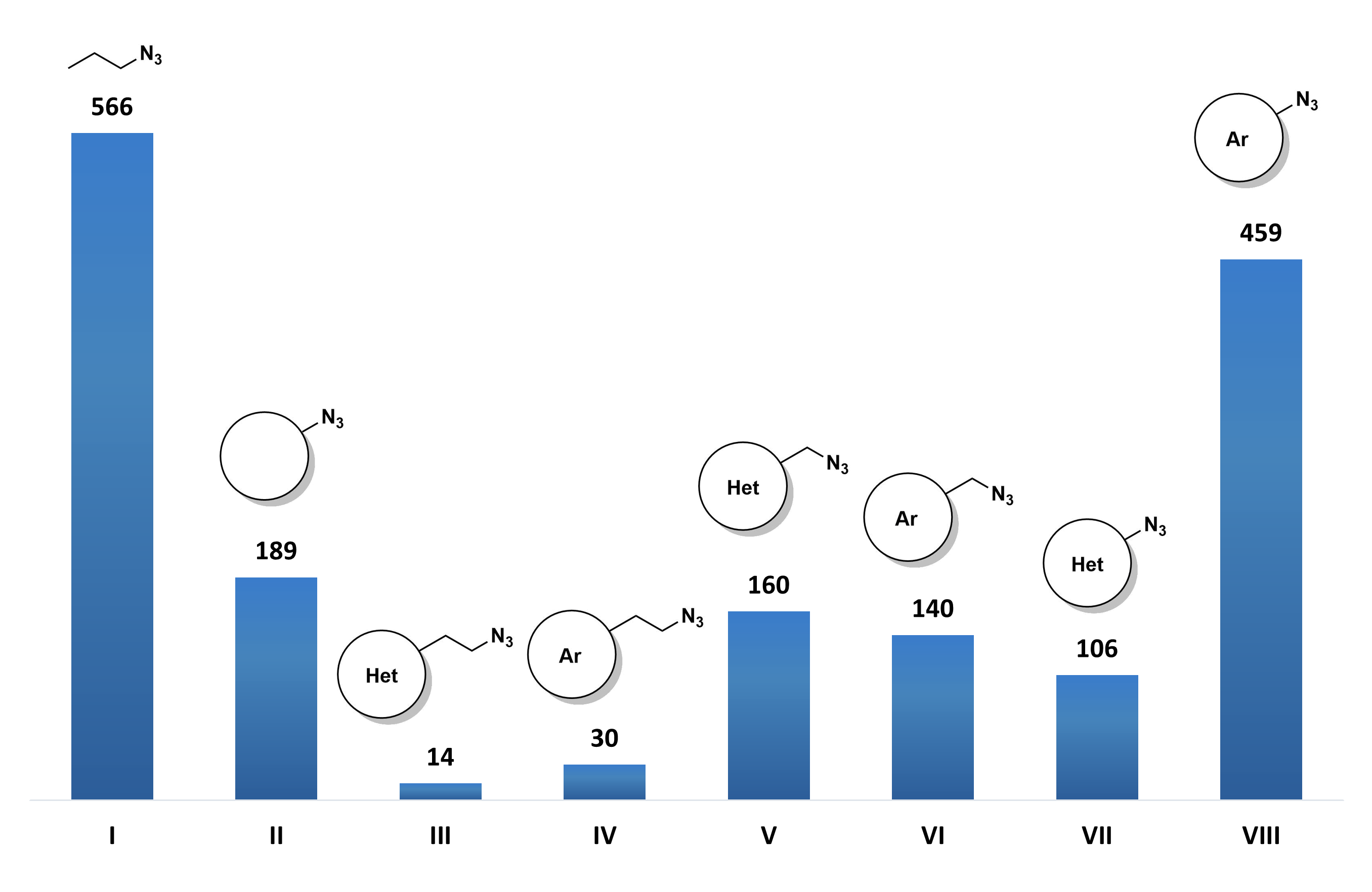 We have developed the library of 320 diverse azides that can be used for click chemistry. The building blocks are supplied in DMSO solutions at 100 mM. Most popular library formats available for immediate supply are shown below. You can suggest your preferred format and also select your own set of azides.
Most popular library formats available for immediate supply
Catalog No.
Compounds
Plates
Amount
Format
Catalog No.
AZD-320-X-100
Amount
100 µL of 100 mM DMSO stock solutions
Format
96-well microplates, 96 compounds per plate
Our azide libraries have balanced profiles representing various types of azides ranging from aliphatic to heteroaromatic ones. These building blocks have been approved for parallel synthesis after tests conducted at Enamine. Many azides are rare and not available at the market, besides at Enamine. All building blocks can be resupplied in larger amounts in e.g. MTBE solutions allowing transportation by air.
320 Diverse Azides Profile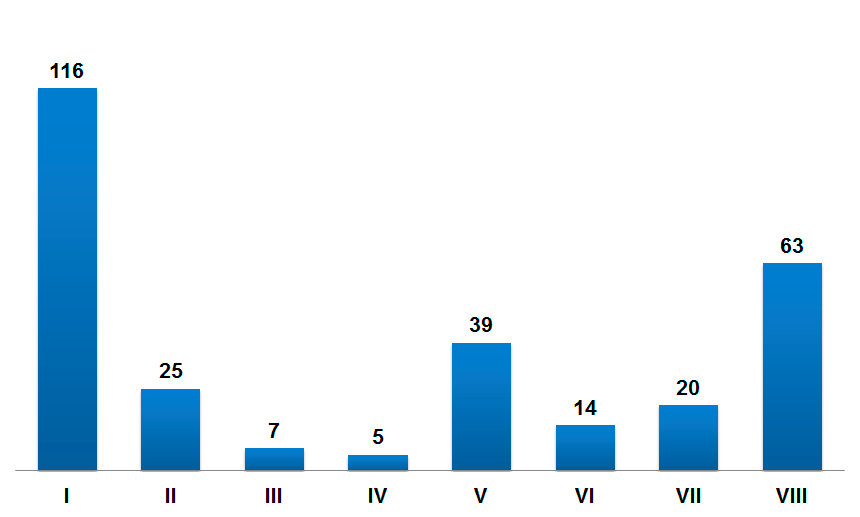 Understanding the importance of the fast access to the diverse building blocks used in Click Chemistry, Enamine offers several collections of compounds providing access to many classes of organic fragments – heterocyclic rings, aromatic, heteroaromatic, aliphatic residues, functionalized by different functional groups.
Services
Enamine offers world class service in chemical synthesis of a wide variety of organic compounds on the milligram to kilogram scale at competitive price.