Benzoxaboroles for Drug Design
Benzoxaborole is a versatile boron-heterocyclic scaffold which has found in the last 10 years a broad spectrum of applications in medicinal chemistry. The use of benzoxaborole moiety in the design of compounds led to the discovery of new classes of anti-bacterial, anti-fungal, anti-protozoal, anti-viral and as anti-inflammatory agents with interesting drug development perspectives. Two benzoxaborole derivatives are already clinically used for the treatment of onychomycosis (Tavaborole) and atopic dermatitis (Crisaborole), with several others in various phases of clinical trials.

Advantages
Properties of benzoxaboroles: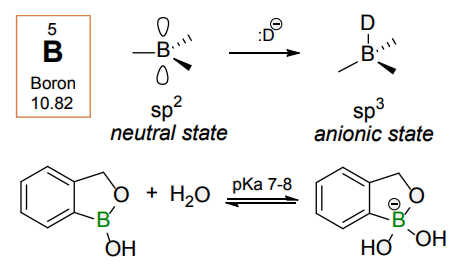 Low biotoxicity.
Good solubility in water.
They can coordinate to O and N.
Ability to interfere protein synthesis.
Covalent bonding- and nonbonding interactions with protein targets.