Acrylamides
The world's largest collection of Acrylamides
9 588 in stock and over 450 000 in REAL Database
Covalent modifiers have re-emerged as a drug design strategy due to more and more examples of their successful applications and safety. Acrylamides are the most frequently used covalent warheads with proven moderate reactivity and high selectivity to cysteine residue. Our efforts in synthesis of new covalent binders with acrylamide warhead yielded a collection of over 8 400 compounds – the largest source of commercially available acrylamides.
Key features
Unprecedented Novelty of our acrylamides supported by continuous enrichment with the latest Enamine's building blocks and unique amines. Over 2 000 new acrylamides are synthesized each year.
High Diversity of core structures ensured by careful selection of diverse intermediates possessing variety of chemotypes.
Ready-to-use non-overlapping pre-plated sets can be promptly supplied in customized format only within 1-2 weeks:
Representative examples of well-known actives bearing acrylamide moiety and similar structures from Enamine's in-stock Acrylamides: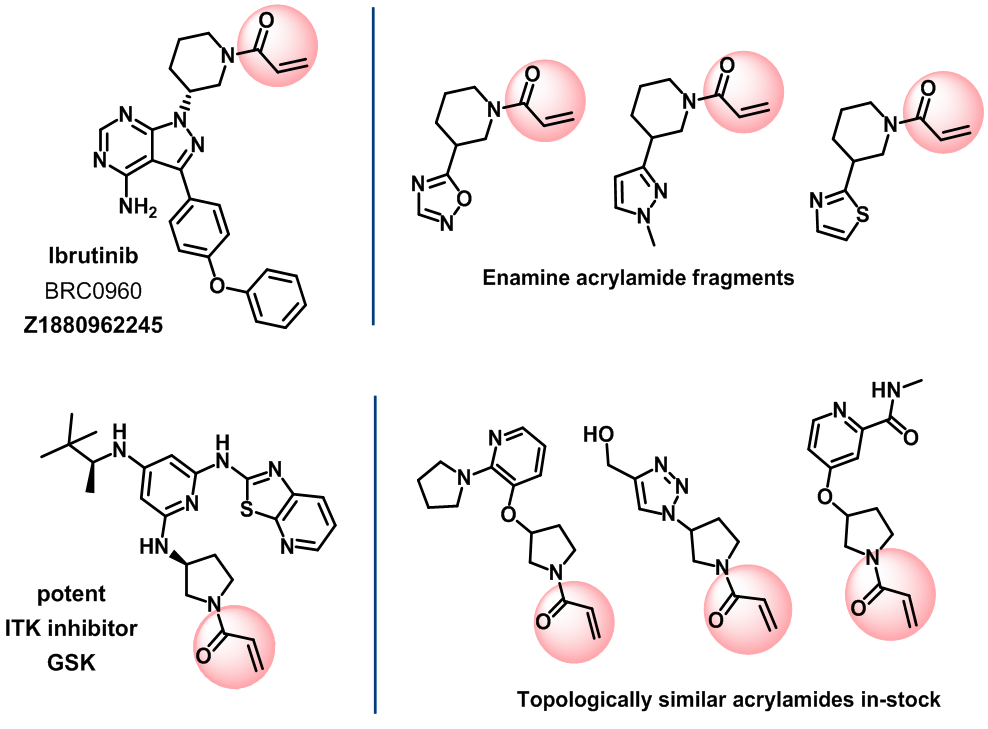 All compounds are 90%+ pure (LCMS and/or NMR analysis) and can be delivered as dry powders or in any customized plated formats. Identified hits can be readily re-synthesized and followed with analogs in stock or fast parallel synthesis within only 3 weeks.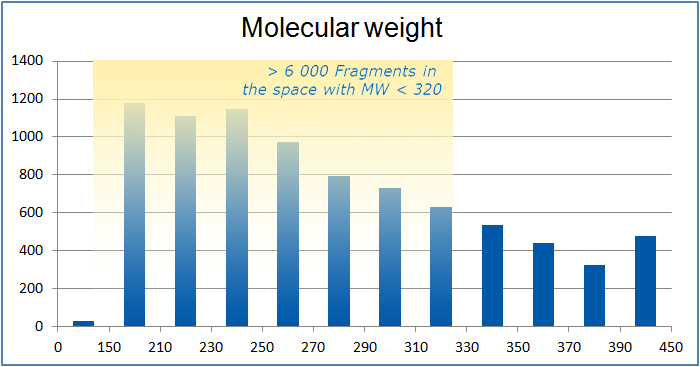 You can acquire new compounds from our pool of 450 000 REAL acrylamides. Synthesis takes only 3-4 weeks yielding over 80% of the selected compounds.