The demand for library synthesis at Enamine driven by the on-site access to the world's largest and most reputable stock of building block has multiplied in 2018. We keep developing our preparative chromatography capabilities to sustain the drastically increasing number of compounds produced. The 18 preparative Agilent HPLC-MSD instruments functional since this year allow purification of over 26 000 compounds per month.
Separation of enantiomers has been added to our capabilities list since a few years. Preparation of pure enantiomers at mg to gram scale has become a routine operation in medchem collaborations and synthesis of new building blocks in 2018 using 3 preparative and 6 analytical Agilent HPLC and two SFC instruments: one from Agilent and the other from Waters – 100q SFC (ELSD). At the end of this year we are moving our chiral separation unit into new spacious laboratories of over 250 m2. 2 New HPLC instruments has just been installed and 3 more to come in January 2019.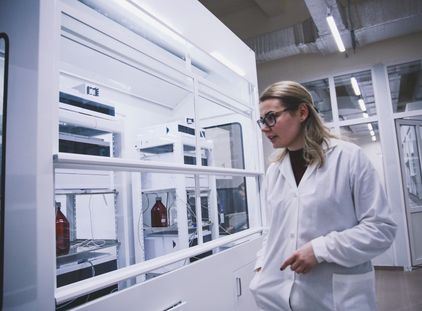 Last but not least, the preparative chromatography department is equipped with 46 low pressure instruments (PuriFlash XS-420+ and CombiFlash) and 7 medium pressure instruments (Buchi/Knauer). This allows purifications at 5 to 500 g scale runs and preparation of 800-900 compounds each month totaling 13-14 kg of material.