Bioactive Compounds
Versatile product to use in Drug Discovery
1 454 compounds
Our unique collection of 1 454 bioactive and reference substances were carefully collected, verified by cross-references and supported with full description for each molecule.
All activity data are supported for each compound including references to the sources.
Includes enzyme inhibitors, receptor ligands, and ion channel regulators. Specific focused subsets on target types and therapeutic areas are available.
Do not contain FDA-approved drugs.
Covers various activity areas, such as GPCRs, Transporters, Ion Channels, Immuno-Oncology, Microbiology and Virology, Inflammation, Kinases etc.
Detailed compound information with structure, target, activity, and brief description.
All compounds purified by HPLC, purity confirmed by NMR and HP-LCMS analytical data.
Therapeutic areas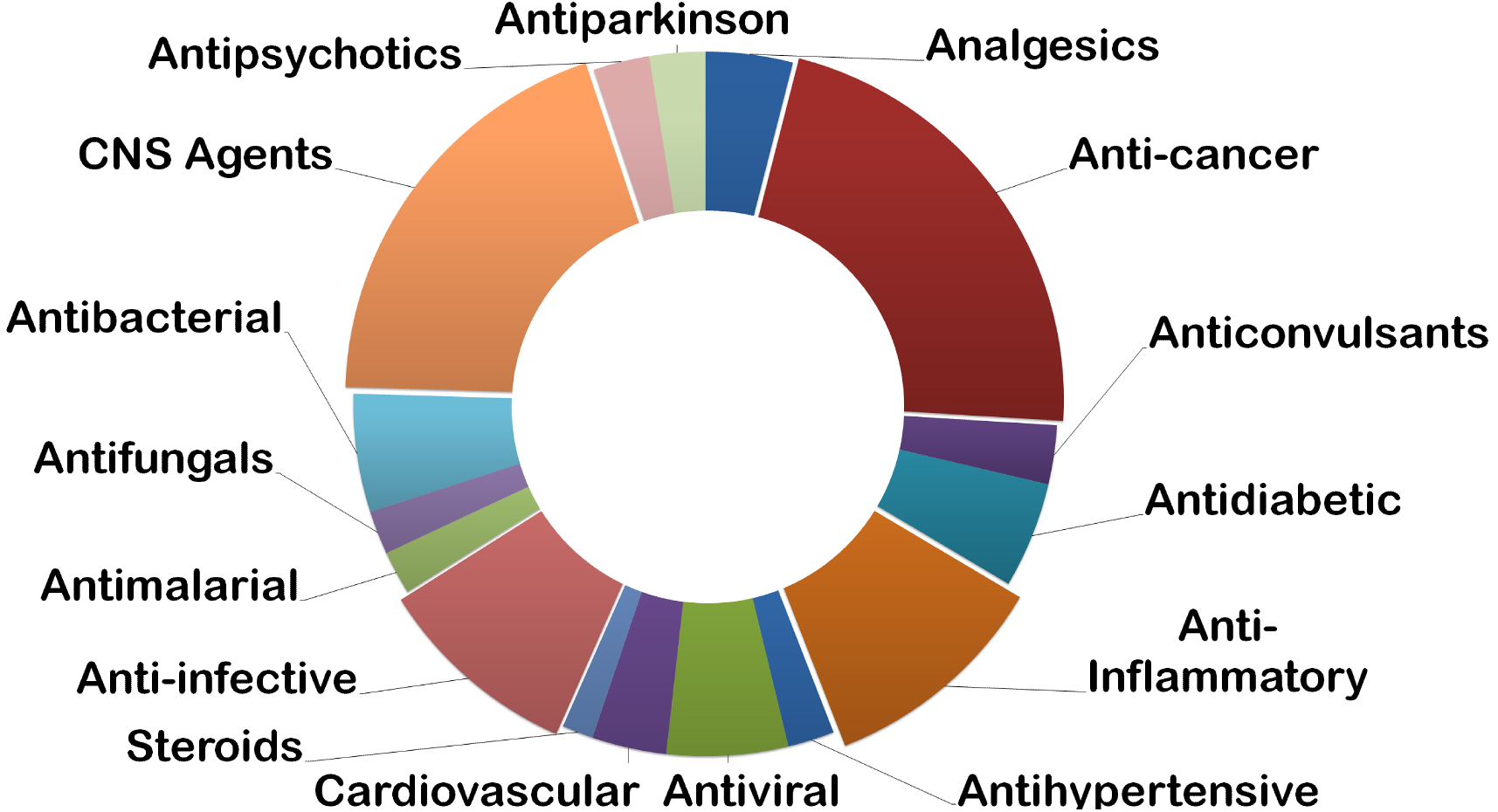 Target distribution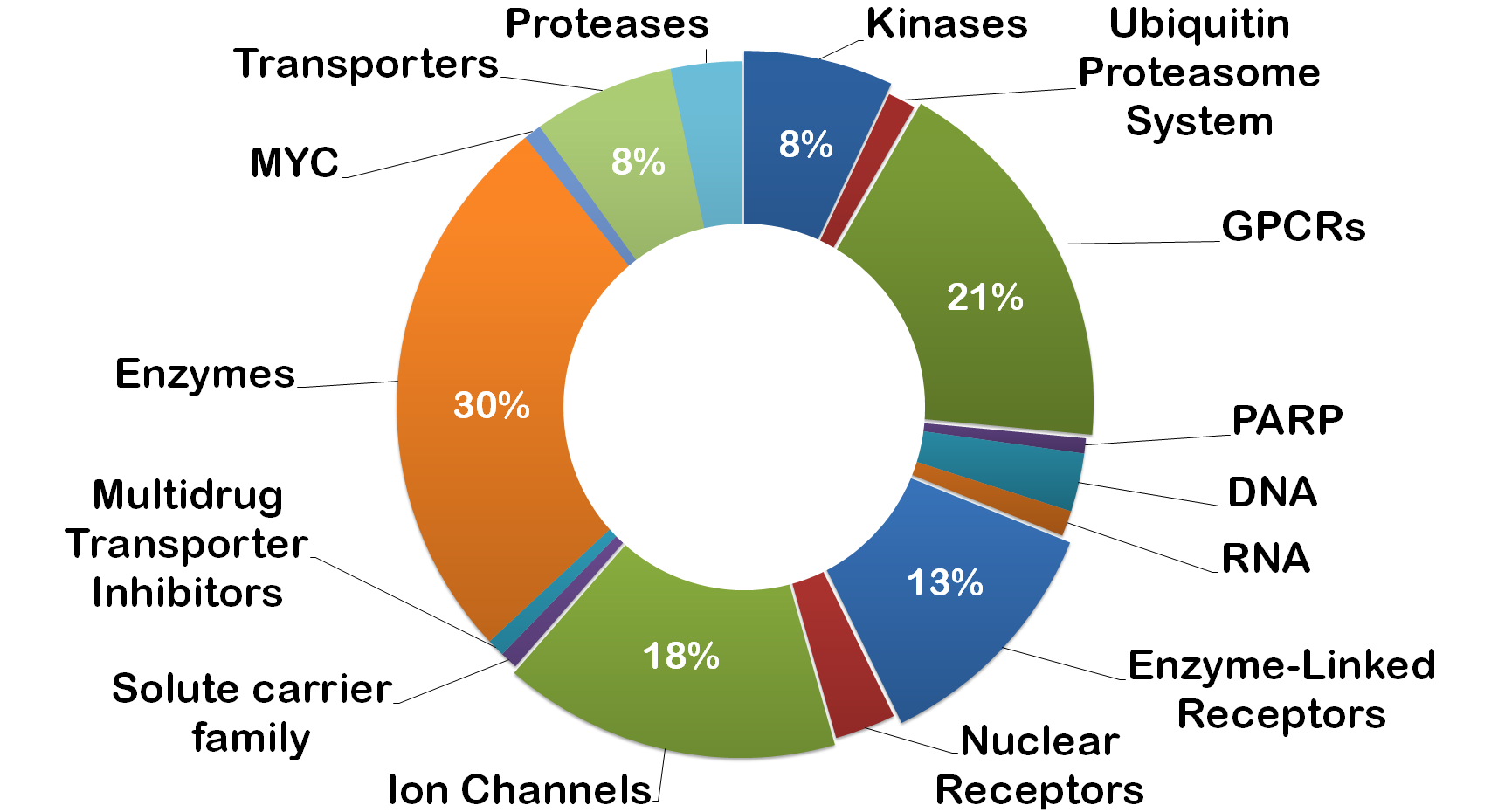 Catalog ID
Compounds
Amount
Formats
Price
Catalog #
BAC-1454-0-Y-10
Amount
Assay-ready plates,
≤ 2 µL of 10 mM
DMSO solutions
Plates and format
384-well plates, 320 compounds per plate,
first two and last two columns empty
Catalog #
BAC-1454-50-X-10
Amount
50 µL of 10 mM
DMSO stock solutions
Plates and format
384-well or 96-well plates:
first and last columns empty
*Y - 384-well plate
*X - 96-well plate