Product catalog
Product name
Format/Size
Descriptions
Download file
Format/Size
8 000 compounds
Descriptions
Diverse covalent warheads with balanced reactivity
Format/Size
3 200 compounds
Descriptions
The library is no longer available. A new version of the library is in the process of being created and will be available soon. Contact us if you want to order compounds of this class from dry powders (pre-plated sets are not available now).
Format/Size
1 600 compounds
Descriptions
A unique set of 1 600 Lys specific binders
Format/Size
1 800 compounds
Descriptions
Special selection of Serine focused irreversible binders
Acrylamide Fragments Set
#ACR-2608
Format/Size
2 422 compounds
Descriptions
The largest commercially available in-stock acrylamide library
Boronic Fragments Set
#BF-860
Format/Size
1 859 compounds
Descriptions
Selection of boronic acids with pharmacophore bearing core
Chloracetamide Fragments Set
#CLF-1623
Format/Size
1 623 compounds
Descriptions
Specially synthesized set of high-quality fragments
Epoxides Fragment Set
#EPX-200-X
Format/Size
259 compounds
Descriptions
The attractive set of 200 diverse epoxides
Sulfonyl fluoride Fragments Set
#SFF-582
Format/Size
1 085 compounds
Descriptions
A unique representation of diverse small sulfonyl fluorides
Terminal acetylene Fragments Set
#TAC-2000
Format/Size
2 001 compounds
Descriptions
CH-active terminal acetylenes with most attractive structural cores
Vinyl Sulfone Fragments Set
#VSF-471
Format/Size
471 compounds
Descriptions
The little library of vinyl sulfones with validated parallel synthesis protocols
Services
Enamine offers world class service in chemical synthesis of a wide variety of organic compounds on the milligram to kilogram scale at competitive price.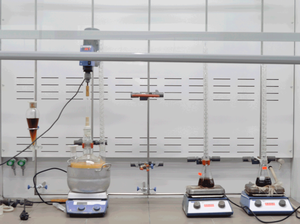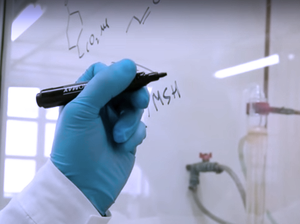 Support
We offer comprehensive support in developing your hit compounds. Naturally such programs are realised most efficiently when biological actives originate from our screening collection. However, even if the hit compounds are from the collections of other vendors lead identification and optimization projects can proceed most productively in our hands. Sometimes for this we only need to synthesize first examples of the given chemical series and validate synthesis route.