Bcl9/PYGO/Histone 3 Interaction Inhibitors library
As yet another option to block Wnt/Fz signaling, we turned our attention to PYGO/Histone 3 interaction (Figure 1A). Notably, it has been shown earlier that small molecules could bind PHD domain of PYGO that engages methylated Histone 3 residue. This results in disrupted interaction of β-catenin and Bcl9.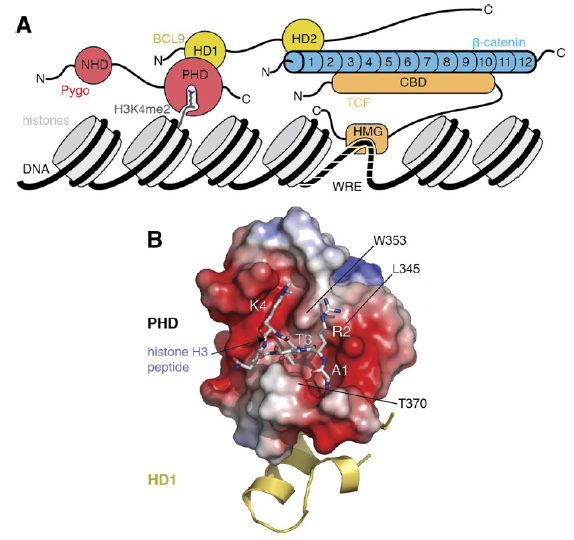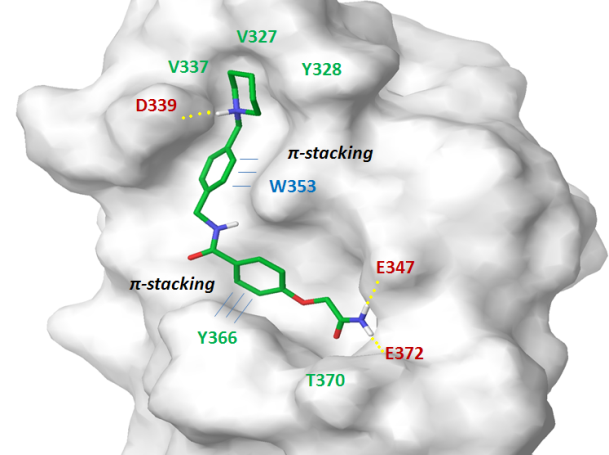 Fig. 1.(a) Interaction interface of BCL9/PYGO/Histone 3; (b) Representative molecule bound to the key amino acids of H3K4me2.
Docking and scoring studies of the resultant hits yielded a selection of 317 small molecules. A representative ligand mediating multiple hydrophilic interactions, π-stacking with Phe366 and hydrogen bonds is shown on Figure 1B.
[submenu-wnt-lib][/submenu-wnt-lib]