β-Catenin/Bcl9 Protein-Protein Interaction Inhibitors library
In order to assemble a focused small-molecule subset to tackle this interaction, we turned our attention to the published structural data. We built our pharmacophore model taking into consideration the reported helix-helix interaction between the two biological molecules. Specifically, we investigated the key H-bonds between H358, R359 (Bcl9) and D162, D164 (β-catenin) (Figure 1). Following docking and prioritization studies of our medchem compound selection, we picked molecules that i) secured hydrogen bonding with D162/D164 and ii) exhibited a significant β-stacking/hydrophobic interaction area with β-catenin to result in 1 779-compound library.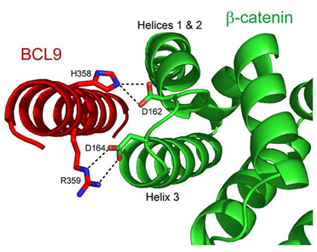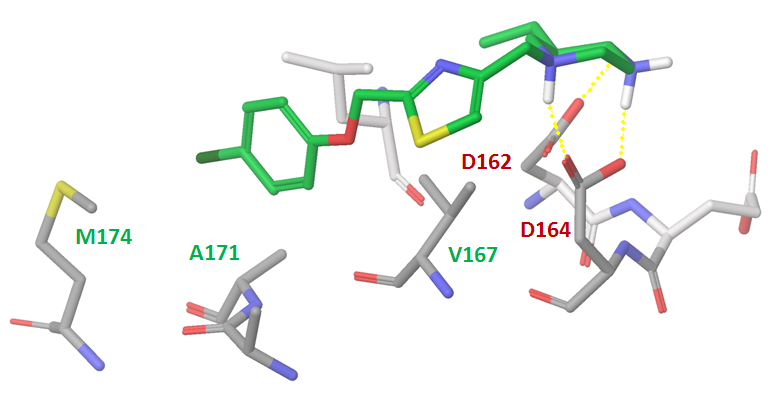 Fig. 1.(a)β-catenin/BCL9 helix-helix interaction interface featuring key hydrogen bonds; (b) binding of β-catenin and a representative ligand from the focused subset.
[submenu-wnt-lib][/submenu-wnt-lib]