Discovery Diversity Sets
High-quality diverse library of latest compounds
10 240 and 50 240 compounds
The success of high throughput screening in finding decent starting points for drug discovery heavily depends on the quality of the compound library. Understanding of which compounds are desirable and which ones are to be avoided has been evolving rapidly over the last 15 years since introduction by Chris Lipinski his "Rule of 5". The concepts of drug- and lead-likeness have been revised many times and complemented with MedChem refinement and PAINS exclusion filters. It was, however, commonly admitted that screening of the compound libraries designed using only appropriate molecular criteria does not guarantee identification of quality hits that can quickly and inexpensively furnish lead compounds. Researchers have begun to scrutinize selection of the compounds to screen. The screening libraries must bear an essential degree of novelty, possess contemporary lead-like properties and be built on "live" chemistry that can supply related chemical entities.
Only between 2014 and 2016 Enamine synthesized over 430 000 non-exclusive screening compounds, which feature our new diversity of Enamine-exclusive building blocks and scaffolds. Having the largest commercial screening collection in the world, Enamine remains the only library producer that keeps enhancing its collection with significant number of new compounds each year. The renowned Enamine quality of compounds has been distilled in the design of two Discovery Diversity Sets (DDS). They compose of 10 and 50 thousand highly diverse compounds produced only within last three years. Discovery Diversity Sets are based only on the lead-like compounds including representatives of all three screening collections of Enamine – HTS, Advanced, and Premium. The two sets do not overlap and deliver a total of 60 thousand compounds. The Discovery Diversity Sets are highly recommended for random screening against new as well as popular targets because they are based on diverse novel scaffolds and latest building blocks. The hits discovered are expected to easily yield lead compounds. They can be readily followed with analogues either from stock or from new syntheses. All building blocks are readily available from Enamine stock.
Key features
Novel compounds
No singletons, 3-5 compounds per cluster
4 912 Bemis-Murcko frameworks (DDS 50)
No PAINS, only medchem friendly compounds
Express follow-up guaranteed
Comparative analysis of DDSs and commercially available compounds

74% of the compounds from DDS 10K and 70 % from DDS 50K are available exclusively at Enamine
Reference database of 16.8M commercially available compounds from 33 vendors were collected from Zinc and eMolecules.
Examples of the molecules
Molecular properties
DDS 10K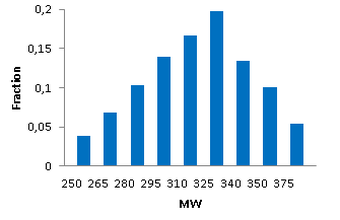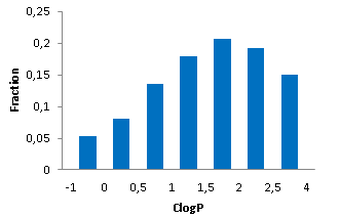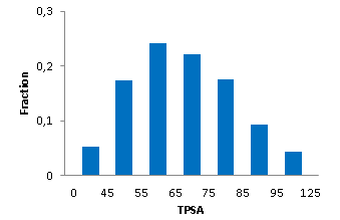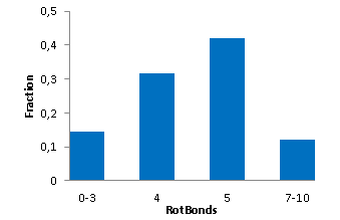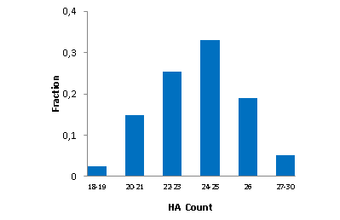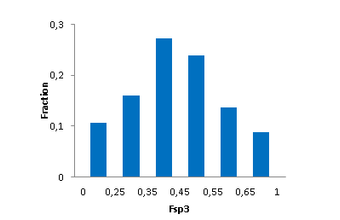 DDS 50K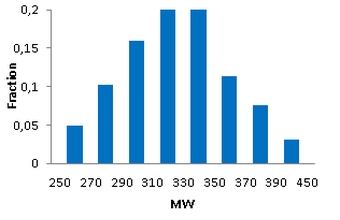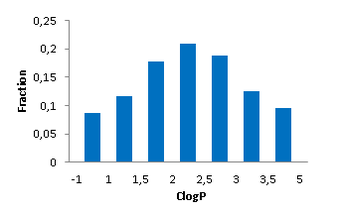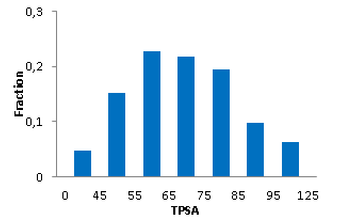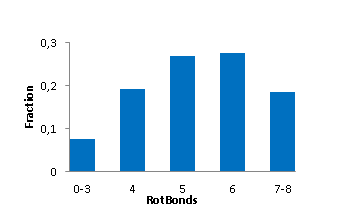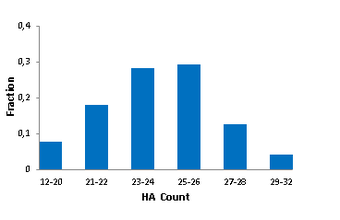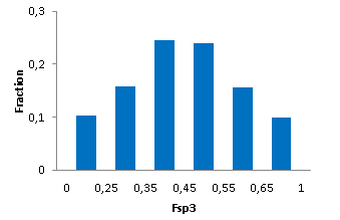 Library Formats
Item
Catalog #
# of compounds
Amount
Plates and format
Amount
Assay-ready plates,
≤2 µL of 10 mM
DMSO solution
Plates and format
384-well, 320 cpds per plate:
first two and last two columns empty
Amount
Assay-ready plates,
≤2 µL of 10 mM
DMSO solution
Plates and format
1536-well plates, 1280 cpds per plate:
first two and last two columns empty
Amount
50 µL of 10 mM
DMSO solution
Plates and format
384-well plates (Matrix Cat. No 4312),
320 cpds per plate: first two and last two columns empty
Amount
100 µL of 10 mM
DMSO solution
Plates and format
96-well plates (Matrix Cat. No 4919),
80 cpds per plate: first and last columns empty
Amount
Assay-ready plates,
≤2 µL of 10 mM
DMSO solution
Plates and format
384-well plates, 320 cpds per plate:
first two and last two columns empty
Amount
Assay-ready plates,
≤2 µL of 10 mM
DMSO solution
Plates and format
1536-well plates, 1280 cpds per plate:
first two and last two columns empty
Amount
50 µL of 10 mM
DMSO solution
Plates and format
384-well plates (Matrix Cat. No 4312), 157 plates,
320 cpds per plate: first two and last two columns empty
Amount
100 µL of 10 mM
DMSO solution
Plates and format
96-well plates (Matrix Cat. No 4919), 628 plates,
80 cpds per plate: first and last columns empty